Sumner Property Management
Let Us Manage Your Rental Property
We offer a full range of property management services tailored to you as an investor, homeowner, or landlord. We have an extensive portfolio with single family homes, townhouses, condos, and apartments in the Kent area.
Obtain the Highest Rents:
Our Professionals know the current market demand and the best price your unit should receive.
Least Amount Of Time:
Our marketing secures a wide cross section of clients with various housing needs. Time between tenant occupancy is significantly reduced.
Least Amount Of Concern:
We do all the work.
The Benefits of using Bell-Anderson & Associates
We market and show your home.
We find qualified tenants by evaluating credit worthiness, housekeeping ability, and employment stability.
We will also screen, interview, and prepare all necessary documents.
We keep records of all receipts, expenses and charges.
Each month the owner receives a financial accounting of all moneys received and all moneys paid out.
Upon rental of property and vacating the property, an inspection is made to determine the condition of the property.
Should any damage occur, costs will be withheld from the tenants security deposit along with any unpaid utility charges, unpaid rent, etc.
Ensure that the statues of the Washington State Landlord Tenant Act/Laws are properly adhered to by the tenant and the owners so as not to bring about any legal reproach to either party.
Inquire About Our Services
Property Management Services
We offer two different types of property management services. First is full management, which is our most typical account. Full management means we not only find you a tenant (if your property doesn't have one already), but we manage the property on a monthly basis as well. This includes rent collection, maintenance, inspections, etc. You will find the contract for full management and the additional information we would need to get your account.
Our other type of service is called a Non-PM (Non-Property Management). With this service, we do all of the work to find you a tenant just like full management. Once the paperwork is done and the tenant is moved in, we will pass the paperwork off to you to manage as you choose.
Marketing

Marketing is key to successful rentals. Property You provides an expert market analysis for each property we manage to maximize your return on investment.

Tenant Screening

We conduct extensive screening on all tenants and handle everything from moving your qualified tenant into their new home, to rent collection, to handling maintenance issues.

Rent Collection

We make sure you get paid on time, every time. You no longer have to worry about rent showing up in your bank account because we take care of everything so you have to worry about nothing.

Maintenance

We offer a full time maintenance coordinator onsite.

Financial Reporting

With our detailed financial reporting tools, it's never been easier to keep tabs on your investment. Log into your owner portal to view statements and stay in tune with how your investment is performing.
Sumner Area Information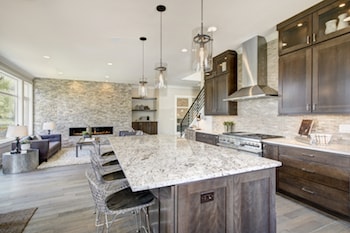 Sumner is a city in northern Pierce County, Washington, United States. The population was 9,451 at the 2010 census. Nearby cities include Puyallup to the west, Auburn to the north, and Bonney Lake to the east.
Sumner was founded in 1853 as Stuck Junction and platted in 1883 by George H. Ryan, in anticipation of a stop on the Northern Pacific Railway. The town was named "Franklin" until 1891, when the Post Office Department requested that the name be changed to avoid confusion with similarly named towns. The name of abolitionist Senator Charles Sumner was chosen for the town after a lottery.
Source From Wikipedia
Areas We Serve