About Us
Bell-Anderson and Associates Staff
We manage over 200 rental houses, duplex, and fourplex residences, approximately 180 apartment units and 39 Associations, which include condominium association complexes and homeowners associations, ranging in size from 8 to 700 units.
We have been awarded both the Accredited Managment Office (AMO®) designation from the Institute of Real Estate Management and the Certified Residential Management Company (CRMC®) designation from the National Association of Residential Property Managers.
VICKIE GASKILL » CPM®, MPM®, RMP®, ARM®, Owner/Broker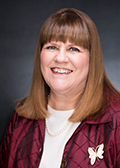 My career in property management began over 30 years ago. Initially, I owned a carpet cleaning business that serviced the property management industry. I came to work for Bell-Anderson & Assoc., LLC, AMO® in May of 1986, first as a bookkeeper, then a property manager, and now an owner. In September of 2002, my husband, Tim, and I purchased Bell-Anderson.
I have had the opportunity during my career to manage homeowner's associations, single family dwellings, small multi-family complexes and a few commercial properties. I have earned four professional property management designations (MPM®, CPM®, RMP®, and ARM®). I serve as an instructor on the national faculty for the Institute of Real Estate Management (IREM®) and the National Association of Residential Property Managers (NARPM®). In 2010 I had the distinct honor of serving as the National President for NARPM®.
In January of 2008, a very good friend, Steve Barber, CPM®, and I wrote a book that was published by the Institute of Real Estate Management (IREM®). Titled: Community Associations: A Guide to Successful Management, the book is designed to be a reference source for those who manage and or have a leadership position with community associations. In October of 2008, Steve and I were inducted into IREM®'s Academy of Authors.
Oftentimes I have the opportunity to go out into the community and assist others with their real estate management needs. As an owner of Bell-Anderson and Associates, LLC, AMO® I will assure all that come in contact with our company the best in professional property management as well as the best customer service that we can possibly offer. Give us a call if you are looking for professional property management services.
---
CARRIE SNYDER » MPM®, RMP®, ARM®, CFO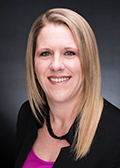 I have been with Bell-Anderson for 19 years.
I have done everything from answering the phones, showing properties to paying the bills. Up until recently I managed all the small apartment buildings that Bell-Anderson has on contract. These are now being managed by Adriana Gomez Madrid. Adriana is going to do a great job at managing the apartments and working with the owners that I have worked with for so many years. As I have been training Adriana to take over the apartment management, I have taken over Bell-Anderson's corporate bookkeeping as well as learning all the ins and outs of the ever-evolving world of property management from my mentor and the Bell-Anderson owner, Vickie Gaskill.
Vickie is slowly transitioning into retirement. If anyone knows Vickie they know that she will never fully retire. She is such a wealth of information we will rely on her for a long time to come. I am very excited about the new places I am going with Bell-Anderson and can't wait to see what the future holds.
When I am not at the office I thoroughly enjoy spending time with my 3 kids and Fiancé. We love to be outside enjoying the beautiful state we live in.
I have a true passion when it comes to managing rental properties so whether you have one or many please consider Bell-Anderson & Associates, LLC for your management needs.
---
JEN CORP » CMCA®, General Manager/Residential Bookkeeper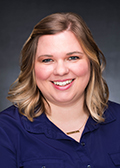 Bell Anderson has been gracious enough to let me work for them since March of 2007, after having completed my schooling at Eastern Washington University in Human Resources Management. Since working at Bell-Anderson, I have learned an immense amount in the property management field. This is an industry that is always changing and I appreciate that I can count on Bell-Anderson being the stability amongst the chaos of property management. If you are looking for stability in management of your Homeowner,s Association, Condominium Association, or Residential needs; I would strongly recommend Bell-Anderson to assist you.
---
MARIA GARCIA » Residential Property Manager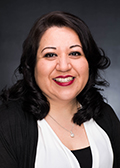 I moved to Washington from California in 1996 and have called the Pacific Northwest my home. Originally from Mexico, I came to United States over 35 years. Although you don't hear an accent, I do speak Spanish. I became a family member of Bell-Anderson in April of 1999, as Condominium Support and have moved my way up in the company. I was the Residential Assistant/Maintenance Coordinator until recently when I obtained by Real Estate License and am now a Residential Property Manager. I have a passion for property management and enjoy coming in to the office every day. I am a member of National Association of Real Estate Property Managers, which assists me with current industry education to give you the best service. Outside of my Bell-Anderson family, I have two young ladies that I am very proud of. We enjoy spending quality time together, whether it's hiking or going to the movies on a lazy day.
Bell-Anderson is family-oriented and believes that family is important. We really stick to our motto, "Our Family Serving Yours!" We provide a high level of customer service to you and your family!!!
---
KEN ALLEN » CPM®, ARM®, CMCA®, AMS®, Condo AP Bookkeeper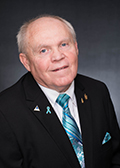 For over 25 years my wife and I managed multi-family communities in California and Washington when in 2002, my wife said she wanted to retire and being a good husband, I agreed. In 2003, I joined the family of Bell-Anderson and found it to be an exceptional family, one that is invigorating, challenging and oh what a ball to work for. With the best owner ever, I, along with the other family members, have learned a lot that has enhanced our knowledge so that we can help our communities thrive when the economy is good or bad.
When I am not working, my wife and I do a lot of work with charities such as the American Cancer Association, American Heart Association, MS, CF Foundations just a name a few. We also keep in touch with our three children, eighteen grand-children and three great grand-children via the internet and when the opportunity arises, visit with them here or back in Illinois and Kentucky.
---
STEPHANIE DURHAM » CMCA®, Community Association Manager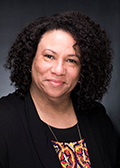 I was born and raised in Seattle, however I left the great Northwest in the early 90's, returning 3 years ago. Boy, a lot sure has changed! I am happy to be back in the Seattle area as it is a great place to raise a family. While living in Southern California, I started my Career in the Real Estate industry as a Realtor specializing in multi-family investments and first time home-buyers. I earned my Washington State Mortgage Brokers license in '06. I have always been fascinated with real estate and finance. Deciding to work outside my home led me to Bell Anderson. I am looking forward to learning the Property Management industry and have found a good teacher: Vickie Gaskill is the best! I am a firm believer that knowledge is power. I recently finished a pretty intense Property Manager's class giving my career a great start. I'm looking forward to working with the Bell-Anderson team and you for many years to come!
---
KASEY MEDINA » RMP®, Residential Property Manager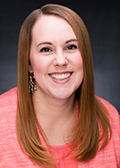 I have been a part of the Bell-Anderson family since 2006 first as an assistant to the broker and soon after as a residential property manager for single family and small multi-family investments. I am a member of the National Association of Residential Property Managers through which I earned my RMP® designation (Residential Management Professional). I graduated from Central Washington University with a Bachelor's degree in Business and a Communications Certificate. Bell-Anderson has given me the wonderful opportunity to work with a great group of people while still managing a busy schedule. My husband and I are blessed with two hilarious children who keep life both busy and wonderful. I have lived in Seattle all my life and love the chance to get out and work with people around the Northwest. Bell-Anderson's professionalism as a small company is outstanding and I would encourage people to trust us with their real estate investments.
---
DEBI ALEXANDER » CMCA®, Condo/HOA Support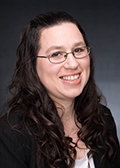 I came to Bell-Anderson in July 2008 and have really enjoyed working here. After spending the first four years as the Front Office Coordinator and having the privilege of meeting many of our wonderful clients in person or helping them with their needs when they call, I then moved to the Condo/HOA Support position where for three years where I got to work hand in hand with the Property Managers to serve their associations and now I am a full time Property Manager and I have the pleasure of working directly with the Boards of various associations and handling all their needs. I have lived in the Western Washington area all my life and I can't imagine living anywhere else. I love this area and the mild weather we have here. I have 3 amazing kids who keep me plenty occupied when I am not working. We love to go swimming, go to the park or play cards or board games.
Bell-Anderson really is like one big family and our motto is "Our Family Serving Yours." If you give us a chance we will do whatever we can to put our motto into action for you!
---
GAYLE DUFF » CMCA®, Community Association Manager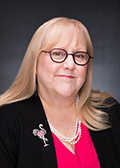 I have been an Association Manager at Bell Anderson for over five years. In 2012 I became a CMCA, Certified Manager of Community Associations. I have continued to expand my knowledge of this exciting industry by taking classes, seminars and developing relationships with other members of the Community Association Institute. Working with Boards of both Condos and HOAS has given me an expanded knowledge of Association Management as well. I have met and worked with some truly inspiring board members. I value their time and service and want to do the very best I can to make their job productive and fulfilling. Notice I didn't say easy, because this work is not easy. I know how hard these members work to serve their communities. The work can get tough and messy but, as I tell my granddaughter when we're baking together, sometimes you have to make a mess to make something delicious.
Although I have lived in many parts of the United States as a child of the Navy, I have always called the Pacific Northwest "Home Sweet Home". My husband Greg and I, having raised our children have now settled into our dream home in the Auburn Black Diamond area. We are fortunate to have our grandchildren nearby and yes, I am the typical Grandma - they are perfect and can have whatever they want. We spent enough years being the tough guys with our kids!
If you are a Board member or a member of a community I work with, thank you so much for allowing me to serve as your Association Manager and for choosing Bell-Anderson. If you are looking for a great company for your Association please know that I understand you are not just another association. You are a community of family homes that are worth investing time and talent in, both yours and mine.
---
ADRIANA GOMEZ MADRID » Residential Property Manager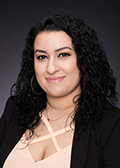 I had the honor of joining the Bell-Anderson family in January of 2014 as a maintenance coordinator. I have been in a wide array of positions in my working experience from receptionist, restaurant server to leasing assistant, maintenance assistant and finally, maintenance coordinator. I love being able to interact with and help our clients on a daily basis with any maintenance needs they have. In my time being here I have really enjoyed my position as well as working with so many great people.
I was born in Mexico but raised in Washington State since 4 years of age. I fluently speak, read and write Spanish and enjoy helping the Hispanic community. I am a mother of three beautiful girls. Outside of work they keep me very busy! I enjoy taking trips to the parks and days out with my little ones and to take full advantage of every single minute of free time I have with them.
I feel confident in saying Bell-Anderson is a company I want to dedicate many years of my professional career to. I look forward to being a part of this team and helping take care of our clients' individual needs.
---
MELEANIE GUERRERO » Canterwood HOA Site Manager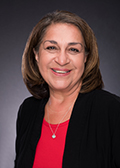 I joined Bell-Anderson in March 2014 and am happy to call this group my "new work family." I am the Site Manager for the Canterwood Homeowners Association in Gig Harbor. I have worked for the Canterwood Golf and Country Club for 24 years and now I am enjoying working with the residents of Canterwood.
I was raised in California, but moved to Gig Harbor, Washington with my husband in 1984. We love living here in the beautiful Pacific Northwest. We have been married for 31 years, we have two sons, a beautiful daughter-in-law and four handsome grandsons. Our grandchildren keep us very busy, but we also enjoy gardening and music.
---
NATALIYA SIDORENKO » Condo AR Bookkeeper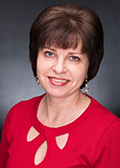 I joined the Bell-Anderson family in September of 2014, and I am so excited to have the opportunity to work with this incredibly nice group of people who are always doing the best job they can.
I earned my two AA Degrees in Administrative Assisting and Accounting at Green River Community College. After working for a couple different companies, I noticed a different atmosphere at Bell-Anderson, and I am really glad that I can be a part of a great company that believes that family is important.
I was born and raised in Ukraine and moved to The United States in 1998. I really enjoy living here in Washington State. I have been married for over 28 years to a wonderful and very skillful man and have four beautiful daughters and three cute little granddaughters. In my free time I enjoy fishing, hiking, walking and bowling with my husband and sometimes with my daughters and sons-in-laws. I also enjoy cooking, baking, and helping others.
---
MARGENE ALEX » Residential Property Manager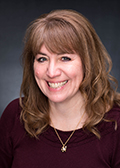 I joined the amazing Bell-Anderson staff in February 2016 and have been learning property management from the best! My background was in banking for 17 years, followed by online and in-store customer service for another 15 years. I graduated from Kent-Meridian High School and still live right here in Kent. Customer service is one of my greatest strengths and I look forward to doing what needs to be done to help you!
I have 2 wonderful daughters that went on from high school to graduate from Western Washington University and University of Washington and I am one proud mom! I enjoy the great beautiful outdoors we have here in Washington and I enjoy sewing and cooking.
---
MARK ANDERSON » Property Manager
I have been with Bell-Anderson as a licensed Real Estate agent since 1986. I have managed single-family homes, Apartment Communities, Condominium Associations and Homeowner Associations. Although I enjoyed Association management, I currently am exploring business adventures with my father Gerry Anderson. When I am not pursuing new business I enjoy spending time with my wife Shelley and our 2 sons, Jack and Carson.
---
JENNIFER RYAN » Assistant Site Manager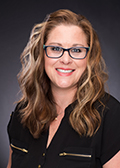 I have worked for Bell-Anderson since June of 2015. I have been affiliated with the Canterwood Community since Fall of 2007 when I started as a server at the Golf and Country Club. Over that time, I have built very strong relationships with many of the residents that live here. In 2015, I had the opportunity to move over to the HOA side of Canterwood. I absolutely love this new path Bell-Anderson has given me all while staying connected to the Canterwood Community that I have been a part of for so long.
---
SHANNON PATTERSON » Community Association Manager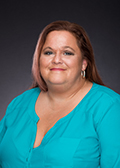 I worked for Bell-Anderson roughly 15 years ago and now I'm back for round two. I really enjoy working for Vickie, who has taught me so much, not only in property management, but in life. Now, working for Jen it appears to be just as fruitful. I am excited to see what this time around brings. I am surprised how many things have changed in the industry over the years and just as surprised how many things have not. I will soon be earning my CMCA again and will look forward to as much continued education as I can get, in order to better serve our Condo/HOA owners.
I have four daughters one still at home and twin grandchildren (a boy and a girl). When I am not working, I volunteer for a non-profit organization and I enjoy spending time with family and friends. I also enjoy road trips, especially with great scenery. Bell-Anderson has a motto of "Our family serving yours " which is taken extremely seriously. If you are in need of property management, with a lot of heart, Bell-Anderson is the way to go.
---
HEIDI CARRELL » Front Office Coordinator
I started at Bell-Anderson in January 2018 after moving to Washington from Oregon as a newlywed. Although new to the property management business, I have worked in receptionist positions since graduating from George Fox University with a Bachelor of Arts in Music in 2014 and I am thoroughly enjoying learning in a new field. I love the opportunity that working out front gives me, to be able to interact with people and give them a positive experience with our business. Since starting here, I have felt so at home with the company, and I want to spread that warmth as we help you find your new home with us!
Outside the office, I can usually be found spending time with my husband or pursuing creative projects. Besides keeping a day job, I have extensive experience volunteering and performing with theaters back in Oregon.